Roller Shutter
---
Roller shutters and exterior blinds increase the value of your house. They make your home safer, you need less energy, your indoor climate improves and your house receives an individual mark.
FEATURES:
Visual Protection: more privacy in your home
Energy Saver: supports the heat insulation, saves energy and cooling (AC) costs
Burglary Protection: an additional barrier for your security, discourages intruders
Sun Protection: pleasantly cool and shady on hot summer days
Weather Protection: protects against hail and storm damages
Noise Insulation: reduce noise pollution
Insect Repelling System: can be integrated into all roller shutter boxes, keeps out pesky critters
Stability: Boxes and profiles made of non-corroding aluminum - solid, long - lasting, low - maintenance and recyclable
Ease of Use: without limitations - either with strap or card operation, crank mechanism or conveniently via electronic drive
SATER Roller shutter systems:
Advantages of Roller Shutters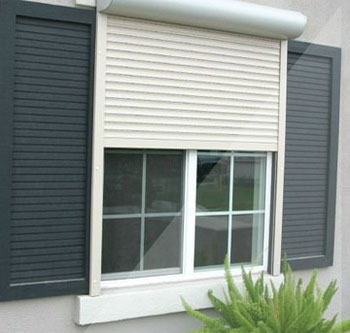 Save Energy
---
PUR-foam filled roller shutters made of aluminium provide an ideal insulation against heat, coldness and noises
• Built-on elements are the number one energy savers.By mounting the shutters to the face of the building the insulation of the brickwork will not be reduced
• No thermal bridges on top of the windows, that generate uncomfortable feelings
• Fully automated control units close the curtain in case of strong solar radiation, nightfall or whenever you wish to do so - once set, energy is saved permanently
• Comfortable control system, preferably via radio, for easy retrofitting with less effort less expensive than you might think.
---
Security
---
The roller shutters offers you highest security. Most of the elements at the window do not offer as much stability as the ALUKON - roller shutter. ALUKON roller shutters: Protection for your window! Originally intended for light and shade regulation, the ALUKON roller shutter offers many more advantages:
• Against burglary (security shutters) and,
• For thermal insulation (Super ThermR2),
• Protection against severe weather events like storm and hail. 100 % security for your home!
---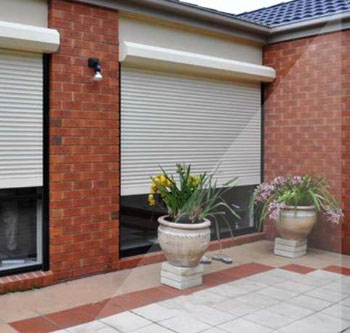 View and Sun Protection
---
Roller shutters and exterior blinds are opaque, thus guaranteeing your privacy. They protect your furniture and plants against too much solar radiation. The heat is kept outside and the climate in your living room gets so comfortable, as you will like it.
• Different ambience, depending on how you protect yourself against the sun or people watching you
• Fully automatic control units close your roller shutter / exterior blind in case of strong solar radiation or whenever you like, preferably via radio
• Your furniture keeps the original look for much longer
• Less expensive than you might think
---
Product Category
---
PDF Document
---