Welcome to SATER Contracts LLC
---
SATER Contracts LLC.- High grade technology Combined with aesthetic beauty and innovation SATER is a manufacturing company based in Dubai, U.A.E. and has its base of operations at the same. SATER- the specialist for sun, weather protection and energy saving has been resolute in matters of quality, starting from production right up to customer service. We are dealing in roller shutters, roller doors, garage doors, exterior blinds like Venation blinds and insect repelling system. They can be manually operated or completely automated for ultimate convenience. The main focus of the company is to ensure
> Highest quality of our products
> Continuing commitment to further development
> Trained and versatile consulting services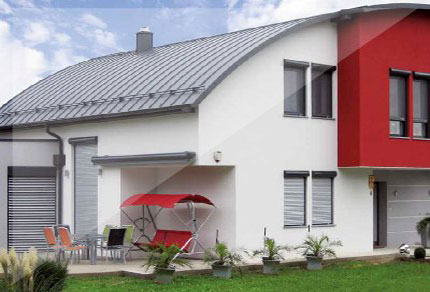 We offer a variety of window and door treatments with high quality Germen systems with elegant design and style, which make completely unique to your window and doors. Our unique range of automatic shutters provides unparalleled levels of protection against solar radiation and a remarkable insulation against the heat. Sater window and door shutters are an attractive way to help secure homes, commercial premises and corporate office buildings. Sater offers a variety of curtain design options, tailored to suit the requirements, from complete privacy to security with a view. We also ensure punctuality in the delivery of our products. We, SATER realize that, when we commit ourselves to our customers, we make sure that we fulfill our commitment by all means necessary. We have a trained staff to ensure utmost efficiency and time conservation. We, Sater, deal with our customers in a manner they feel most comfortable with. Our Executives always take a personal interest in the fulfilling the customer's requirements as we believe that a personal touch is always necessary to improve and maintain good relations with our customers.
FEATURES:
Visual Protection: more privacy in your home
Energy Saver: supports the heat insulation, saves energy and cooling (AC) costs
Burglary Protection: an additional barrier for your security, discourages intruders
Sun Protection: pleasantly cool and shady on hot summer days
Weather Protection: protects against hail and storm damages
Noise Insulation: reduce noise pollution
Insect Repelling System: can be integrated into all roller shutter boxes, keeps out pesky critters
Stability: Boxes and profiles made of non-corroding aluminum - solid, long - lasting, low - maintenance and recyclable
Ease of Use: without limitations - either with strap or card operation, crank mechanism or conveniently via electronic drive
WHAT OUR CLIENT SAY
---
Check out our client's testimonials. We'd love to have you as a happy customer too.
We have had our shutters fitted from Sater company for over a month now and the reduction in road noise is fantastic. Thanks again we will definitely be recommending you guys.
Thanks guys. These Roller Shutters that you guys have installed look fantastic and I feel so much safer in my home now, which means the world to me as I am a single parent with two young children.